EduGit · Source Code Hosting for Education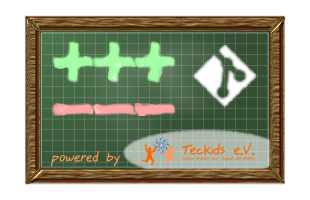 EduGit is a free Git hosting service designed for use in education, in particular involving children and adolescents in free software development and in lessons.
The primary way to sign in is using a Teckids account, which everyone can register. You get a lot of other services with your Teckids account, like a Debian remote desktop and shell, XMPP, and much more.
If you already own an account with another Git hosting service, and do not want to register for a Teckids account, you can use GitHub, GitLab.com or BitBucket. We do not encourage registering there if you don't already own an account.
Children can freely register for a Teckids account as well - no other limitations than national laws are enforced.